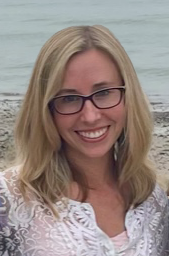 Allison received her BA in Sociology with a minor in Public Health, and Women's and Gender Studies at Merrimack College in 2016. She advanced her practical knowledge and clinical skills at Simmons College, graduating with her Master's Degree in Social Work and certificate in Trauma Practice in 2022.
During her career, she gained experience serving socio-economically disadvantaged groups and culturally diverse populations across various settings including one of the most important and natural environments- the client's home. Other settings where she sharpened her social work skills included homeless shelters and donation centers, early education and child-care centers, social service agencies, an equine-assisted therapy farm, and a hospital and youth behavioral outpatient clinic. She has counseled low-income, at risk-youth coping with interpersonal, emotional, behavioral, and psychosocial problems including bullying, depression, anxiety, complex trauma and post-traumatic stress, adjustment disorder, oppositional defiant disorder, and psychosis. Allison also has experience in play therapy with young children and infants with neurodevelopmental, cognitive, and congenital disabilities through Early Intervention. Prior to working at Mossman, Allison provided school-based outpatient therapy at an elementary school. While serving as a liaison for families and providing psychoeducation to teachers, Allison helped address verbal and physical outbursts in the classroom as well as severe emotional distress accompanying major life changes in children's lives, e.g. co-parenting, divorce, loss and trauma.
Allison grew up on the Massachusetts South Shore. Outside of work she loves to spend her time with her family and friends and her dogs on hikes in the woods. Anywhere outdoors in nature is her favorite place to be. She engages in dance, enjoys traveling, and nurtures her passion for learning through reading, audiobooks, and documentaries. Allison approaches her practice with a trauma-informed lens, and strives to create a therapeutic environment that is age-appropriate, culturally sensitive, fun, warm and safe – where children can discover their true authentic selves. She is a strong advocate for parents and caregivers and sees their role as integral in effecting positive change.